Guest Artists
Anastassia Zachariadou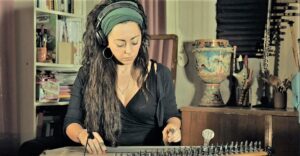 Merve Sari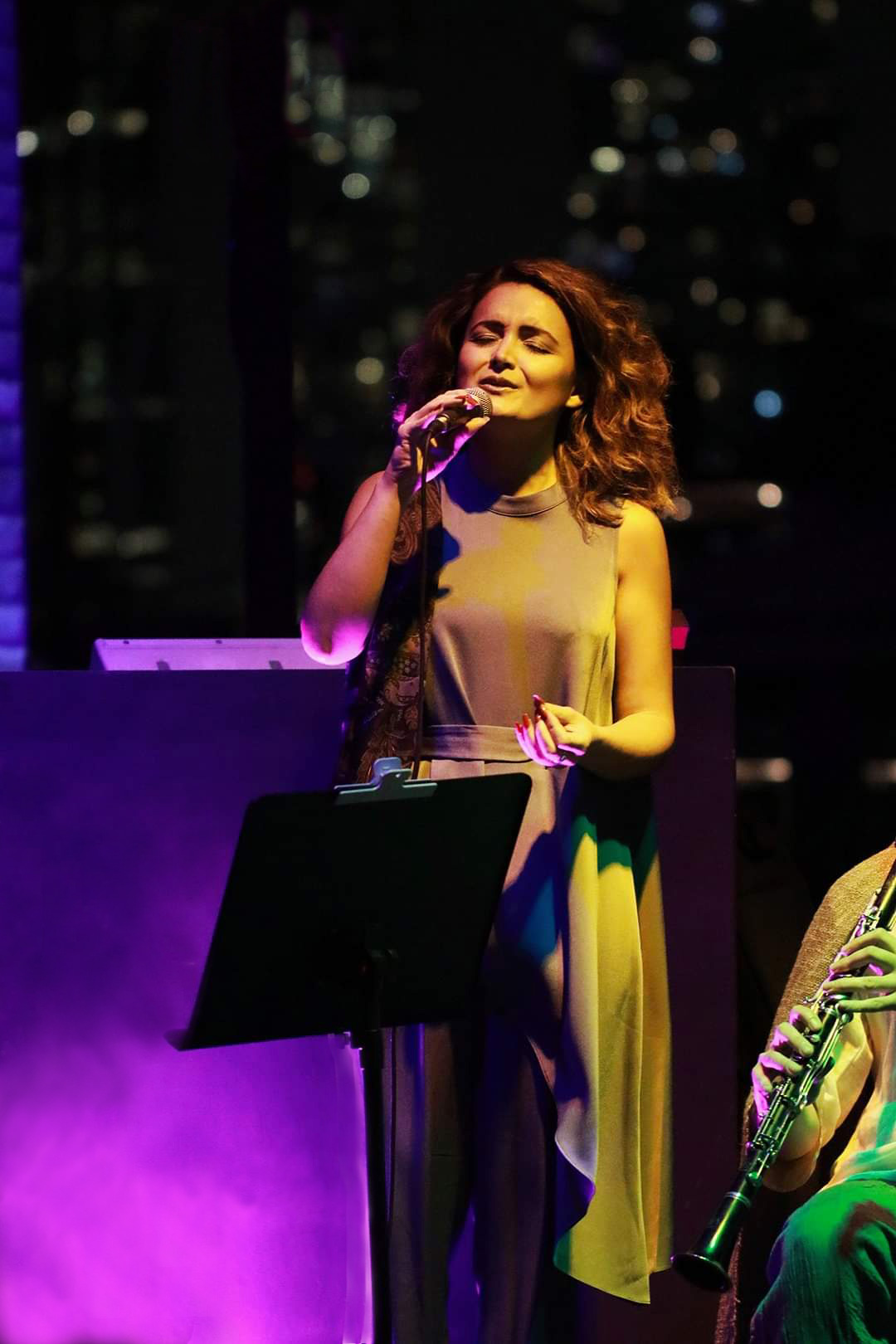 Merve SARI was born in Zonguldak, Turkey (in Western Black Sea Region). She began singing at the age of eight
with her father at home, and then took piano courses. During her primary education, she sang Turkish folk music in school choirs.
After moving to Istanbul, she received the first rank award among female voices in Istanbul in a "Voice Competition in Classical
Turkish Music" which was organized by the Ministry of National Education in Turkey in May 2005. She also performed as a
soloist in Youth Choir of Classical Turkish Music, which was conducted by a renowned singer in this genre,
Ms. Serap Mutlu Akbulut in TRT Istanbul Radio Station between 2005 and 2011.
In 2009, she graduated as a fully granted, top honor student from Haliç University in Istanbul, studying International
Trade and Business Administration. During her undergraduate degree, she took vocal courses at the same university's
Turkish Music Conservatory by Ms. Sehnaz Rizeli and attended repertory courses of Prof. Dr. Alaeddin Yavasca, living
legend in Classical Turkish Music as a composer and a classical singer. Merve received master's in Knowledge
and Innovation Management (MBA) from Yeditepe University, Istanbul with a specific interest in social media
analysis as a fully granted, honor student. At Yeditepe, she sang in Classical Turkish Music choir, conducted by
Mr. Mithat Ozyilmazel and sang Turkish tangos with the piano professor Mr. Islam Manafov at the university.
Merve moved to the United States in November 2013. Since then, she has been performing with
Turkish composer and kanun player Mr. Hasan Isakkut and many famous musicians (Omer Faruk Tekbilek,
Ara Dinkjian, Yuri Yunakov, etc) in special occasions, such as Turkish culture festivals and concerts in the U.S.
She took vocal performance seminar classes at The Juilliard School in evening division in 2014. In 2018,
she was admitted to the Voice Department at Berklee College of Music.
TO  CONTACT MERVE SARI :  mervens@gmail.com 
Katerina Douka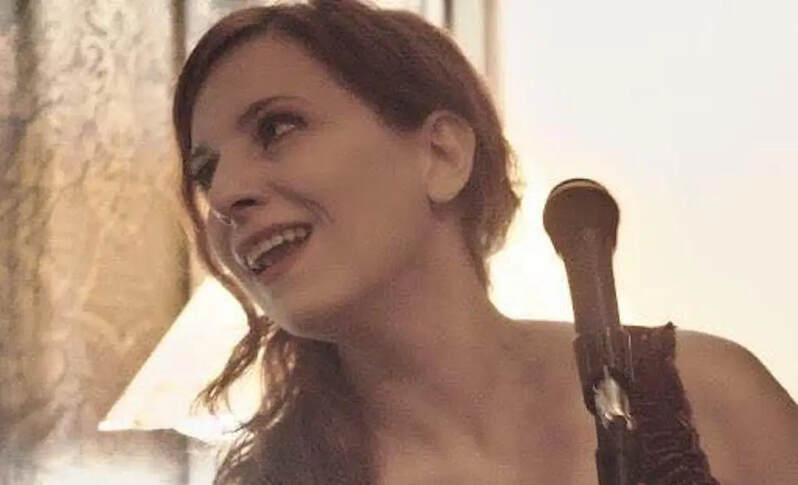 Katerina Douka   |   GREEK
Born and raised in Thessaloniki, her family environment introduced her to singing and dancing for the first time.
She was a member of "HOFETH" (Student dance group) where she initially learned to dance and subsequently
taught Greek traditional dances. Her first participation as a singer, in Vaggelis Dimoudis's music album "Ηλιοβασίλεμα στον Έβρο",
revealed her extensive knowledge of Greek musical and dancing tradition and her interest in traditional songs.
A few years later, she and "Μεθόριος", a traditional band from Thrace, recorded the double CD "Έβρος", where she sang
previously unreleased songs of northern Evros. In 2010 she and Stamatis Pasopoulos formed "ραΔΥΟφωνο", a musical duet
performing songs of 1930's. She entered the world of rebetiko music in 2007 while singing in various joints and music scenes
in Thessaloniki. Since 2012 she has been member of rebetiko group "πληρη νταξει", who have recorded 4 CDs: "πληρη νταξει"-2012,
"Αποστολή στο διάστημα"-2013, "Τρίτος Δίσκος" 2015, "soiree"-2018.
In 2016 she recorded her first personal album "Φιλί στο στόμα" composed by Sofia Natsiou. in 2017 she participated in
"Άρωμα Χαλκιδικής", an album containing traditional songs of Halkidiki. She regularly performs in traditional and rebetiko music
festivals in Greece and internationally. She teaches traditional Greek songs in Greece and abroad.  ​
TO  CONTACT KATERINA DOUKA :​  douka15k@gmail.com
Hasan Isakkut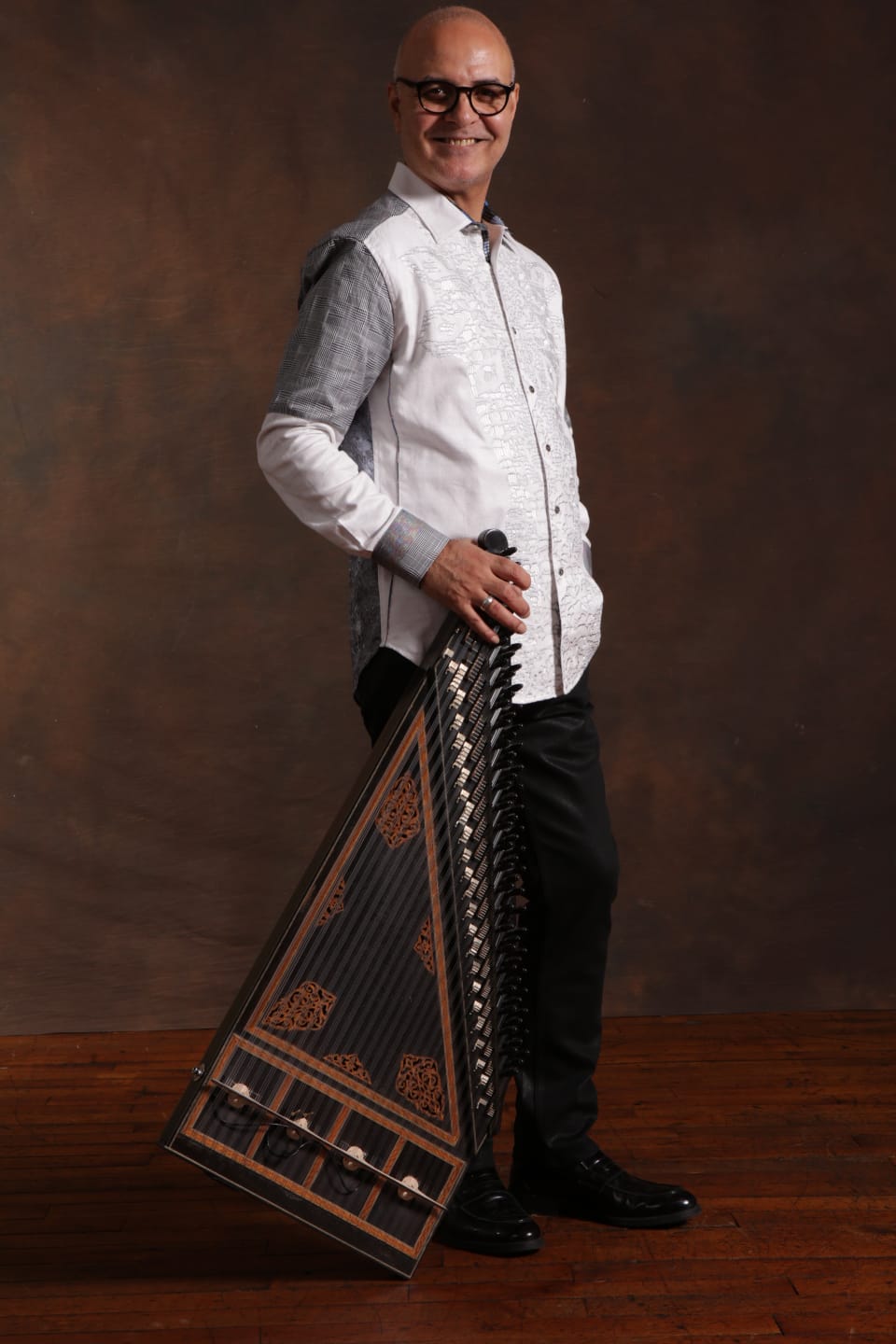 Hasan ISAKKUT was born in Adana, Turkey. His father being an ud player, Hasan started learning how to play
the kanun and the violin when he was 8. At the age of 18, he continued his music life in Istanbul and worked with
renowned musicians and singers. He was 26 when he went to Vienna and Frankfurt to work as a musician.   
After spending two years in Europe, he moved to New York in 1989 to pursue his childhood dream. As a composer and
an instrumentalist, he worked with Brian Keane, Omar Faruk Tekbilek, Simon Shaheen, Richie Haven, Ara Dinkjian,
Arto Tunçboyacıyan in joint projects in performance venues like Carnegie Hall. Hasan's one of the most renowned
compositions ''I love you'' was included in Omar Faruk Tekbilek's album called "One Truth" and an album called
"Buddha Bar Volume 2" released in 2000 also included Hasan's composition.
A Turkish Art Music Singer Muazzez Ersoy performed Hasan's composition in her album named ''Seni Seviyorum'',
which translates to Turkish as ''I love you''. In 2011, a worldwide known Turkish clarinet player Hüsnü Şenlendirici
also played this song in his album named "Hüsn-ü Hicaz". Isakkut was also the music director of a well-known
Turkish music drama, "Kanlı Nigar", which was staged in Town Hall Theatre-Broadway in 2008. He performed
as a violinist in a Turkish musical named "Hisseli Harikalar Kumpanyası" by
Haldun Dormen, which was staged in Beacon Theatre-Broadway in 2009.
As a kanun player, violinist and a composer, he has presented a music series of Middle Eastern Jazz, Classical Turkish
Music and new age with his albums "Kibar" (2005) and "Hayat 1 Hayat" (2009). Six of his well-known compositions were
re-arranged and released in an instrumental album called "Hegira" in 2013, including 4 compositions of Ara Dinkjian.
Other precious musicians in the album are Ercan Irmak (ney -flute- player) and Chris Rosser (pianist and arranger).
​His recent album called "Journey" was launched in February 2020 and can be listened on Spotify.
Hasan Isakkut is a member of MSG (a union to protect royalties of authors, composers, arrangers, and publishers in Turkey) and
ASCAP (The American Society of Composers, Authors, and Publishers), and his compositions have been performed by international
artists all over the world. Along with making music, Hasan Isakkut also gives kanun lessons in international music camps.
TO  CONTACT HASAN ISAKKUT :​ hasanisakkut@gmail.com​