Merve Sari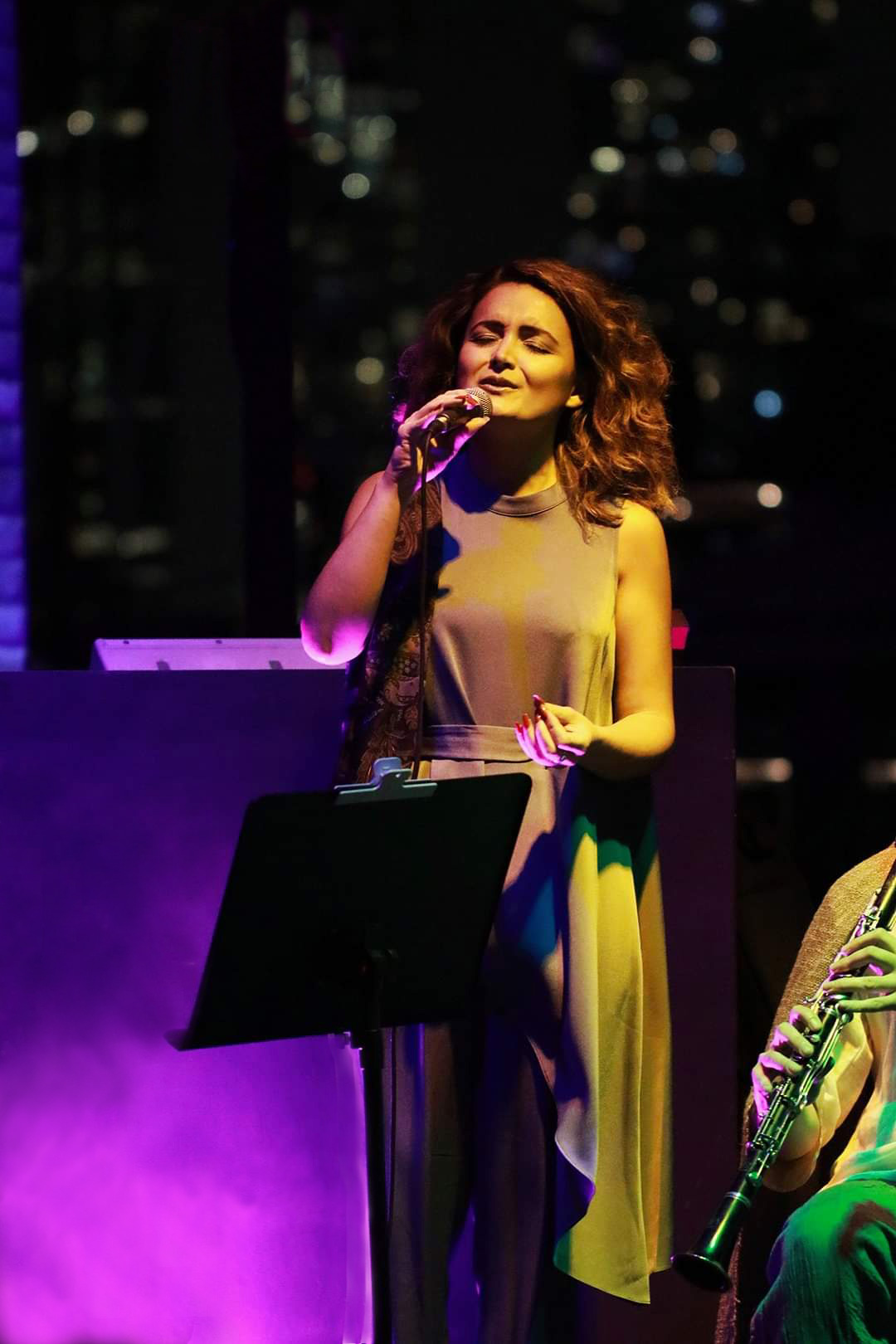 Merve SARI was born in Zonguldak, Turkey (in Western Black Sea Region). She began singing at the age of eight
with her father at home, and then took piano courses. During her primary education, she sang Turkish folk music in school choirs.
After moving to Istanbul, she received the first rank award among female voices in Istanbul in a "Voice Competition in Classical
Turkish Music" which was organized by the Ministry of National Education in Turkey in May 2005. She also performed as a
soloist in Youth Choir of Classical Turkish Music, which was conducted by a renowned singer in this genre,
Ms. Serap Mutlu Akbulut in TRT Istanbul Radio Station between 2005 and 2011.
In 2009, she graduated as a fully granted, top honor student from Haliç University in Istanbul, studying International
Trade and Business Administration. During her undergraduate degree, she took vocal courses at the same university's
Turkish Music Conservatory by Ms. Sehnaz Rizeli and attended repertory courses of Prof. Dr. Alaeddin Yavasca, living
legend in Classical Turkish Music as a composer and a classical singer. Merve received master's in Knowledge
and Innovation Management (MBA) from Yeditepe University, Istanbul with a specific interest in social media
analysis as a fully granted, honor student. At Yeditepe, she sang in Classical Turkish Music choir, conducted by
Mr. Mithat Ozyilmazel and sang Turkish tangos with the piano professor Mr. Islam Manafov at the university.
Merve moved to the United States in November 2013. Since then, she has been performing with
Turkish composer and kanun player Mr. Hasan Isakkut and many famous musicians (Omer Faruk Tekbilek,
Ara Dinkjian, Yuri Yunakov, etc) in special occasions, such as Turkish culture festivals and concerts in the U.S.
She took vocal performance seminar classes at The Juilliard School in evening division in 2014. In 2018,
she was admitted to the Voice Department at Berklee College of Music.
TO  CONTACT MERVE SARI :  mervens@gmail.com