Katerina Douka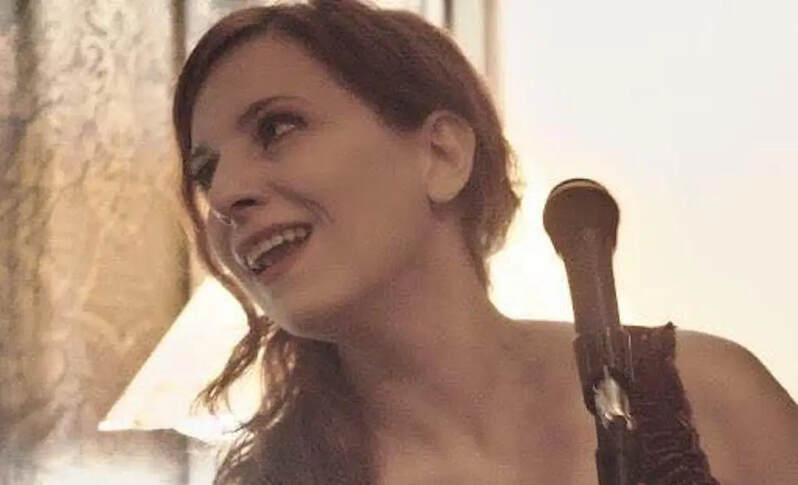 Katerina Douka   |   GREEK
Born and raised in Thessaloniki, her family environment introduced her to singing and dancing for the first time.
She was a member of "HOFETH" (Student dance group) where she initially learned to dance and subsequently
taught Greek traditional dances. Her first participation as a singer, in Vaggelis Dimoudis's music album "Ηλιοβασίλεμα στον Έβρο",
revealed her extensive knowledge of Greek musical and dancing tradition and her interest in traditional songs.
A few years later, she and "Μεθόριος", a traditional band from Thrace, recorded the double CD "Έβρος", where she sang
previously unreleased songs of northern Evros. In 2010 she and Stamatis Pasopoulos formed "ραΔΥΟφωνο", a musical duet
performing songs of 1930's. She entered the world of rebetiko music in 2007 while singing in various joints and music scenes
in Thessaloniki. Since 2012 she has been member of rebetiko group "πληρη νταξει", who have recorded 4 CDs: "πληρη νταξει"-2012,
"Αποστολή στο διάστημα"-2013, "Τρίτος Δίσκος" 2015, "soiree"-2018.
In 2016 she recorded her first personal album "Φιλί στο στόμα" composed by Sofia Natsiou. in 2017 she participated in
"Άρωμα Χαλκιδικής", an album containing traditional songs of Halkidiki. She regularly performs in traditional and rebetiko music
festivals in Greece and internationally. She teaches traditional Greek songs in Greece and abroad.  ​
TO  CONTACT KATERINA DOUKA :​  douka15k@gmail.com