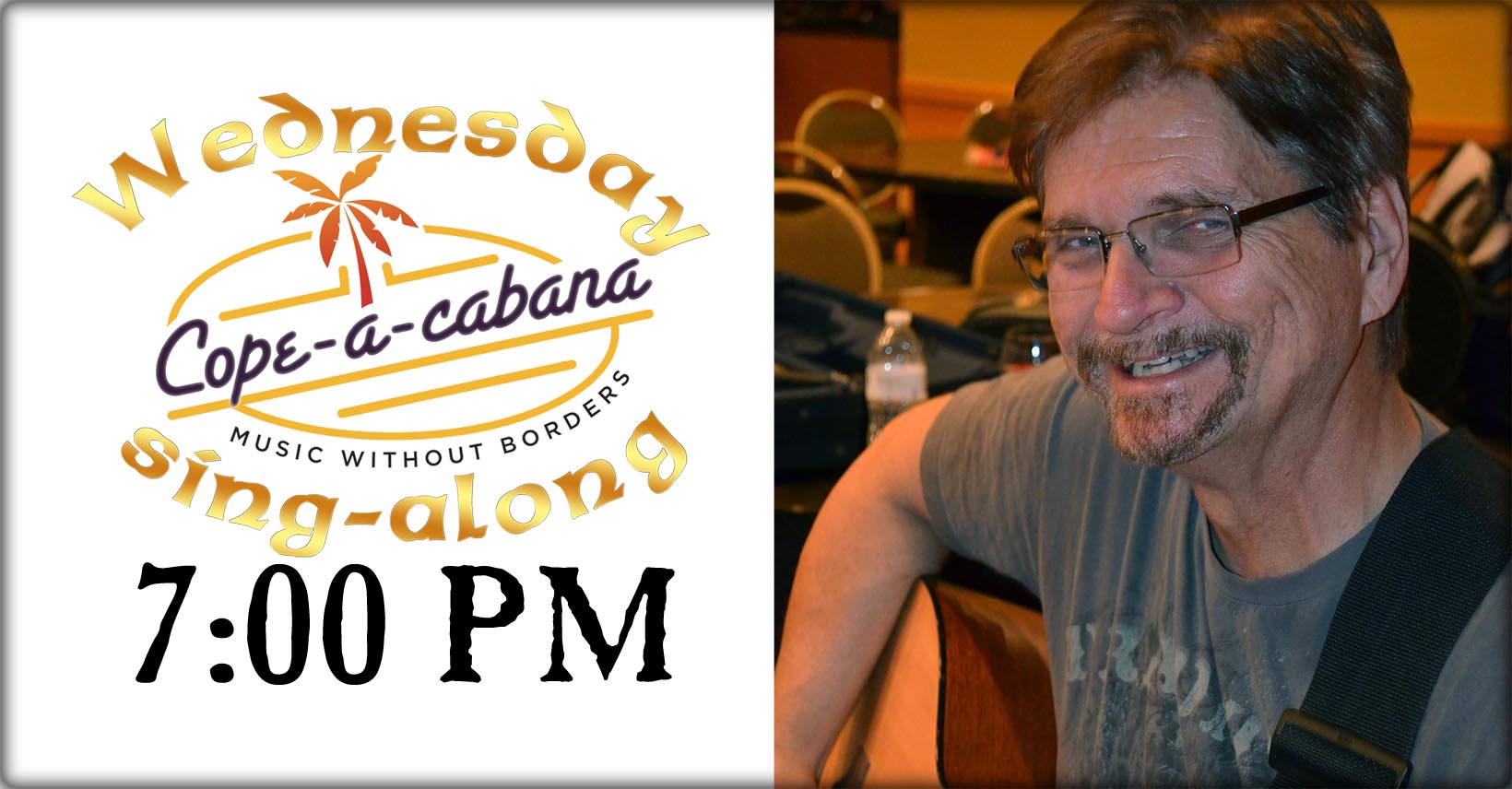 Online Wednesday Sing-alongs
Every Wednesday @ 7:00 PM — Everywhere via Zoom
Bill Cope
 is an amazing multi-genre vocalist, multi-instrumentalist and teacher, and knows lots of songs, standards, popular and folk. Join him via the Zoom web conferencing platform and via your personal device for a sing-along every Wednesday evening.
For Bill's Cope-a-cabana Facebook Group CLICK HERE:
Concerts
Cope-a-Cabana is serving Silicon Valley and San Jose's Santana Row as a venue for acoustic music house concerts, with music from all continents; it is a sanctuary for music, dance, and the enjoyment of our all too mortal existence! Hope to see you soon and often!
ATTENTION PERFORMERS
Send an email to Bill Cope to ask about performance opportunities: Bill@Cope-a-cabana.com
---
Rooms
Cope-a-Cabana offers you a cozy, homey, peaceful, and fun place to stay or do team retreats (full-house rentals available).   We also offer a house-concert series with a fine selection of grass-roots music of many world traditions. Experience the sound of exquisite home-made acoustic music in an intimate fun setting.
If you have any question regarding either renting a room or attending the concert or playing at Cope-a-Cabana for our local audience, please contact us.
Rent Room(s) / House